How can I set a custom domain?
How can I set a custom domain?
Written by

Marcello
Last update
Is the Custom domain included in all Teyuto Plans?
Yes it is.
How can I set a custom domain?
From the "PROFILE" section by clicking on the appropriate button.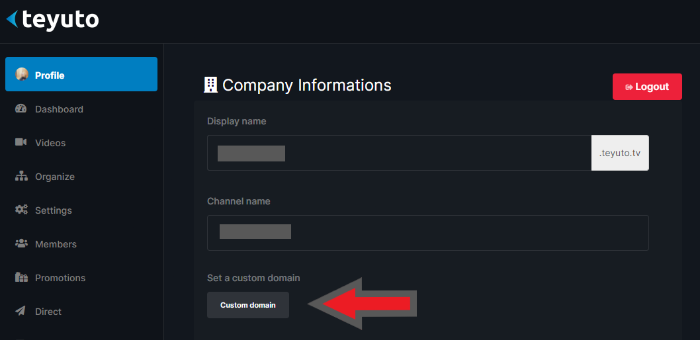 If the domain is complete (example.com), ALL the records in the list must be entered (CNAME, A and AAAA).
If the domain is a subdomain (e.g. video.example.com) it is sufficient to enter the two CNAME records without A records and AAAA records.
If you use Cloudflare as a service to manage your DNS, please make sure that the records you add do not have the "proxy" configuration enabled.
How long does it take DNS to propagate?
DNS take up to 24 hours to propagate correctly. Indexing by search engines takes longer, as they have a cache that is updated at different times.
I have problems with the configuration of my custom domain, how can I find the records to be inserted?
If you need help with your configuration, or do not know where to find the required codes, please contact us via chat or ticket and we will help you as soon as possible.
Did this answer your question?