Promotions section: Coupon & Giftcard
Coupon & Giftcard
Written by

Marcello
Last update
COUPON Generate a coupon to give discounted or free access to paid content for a given period of time. You must first have created at least one paid series / package to be able to generate a coupon. Fill in all fields to complete the creation.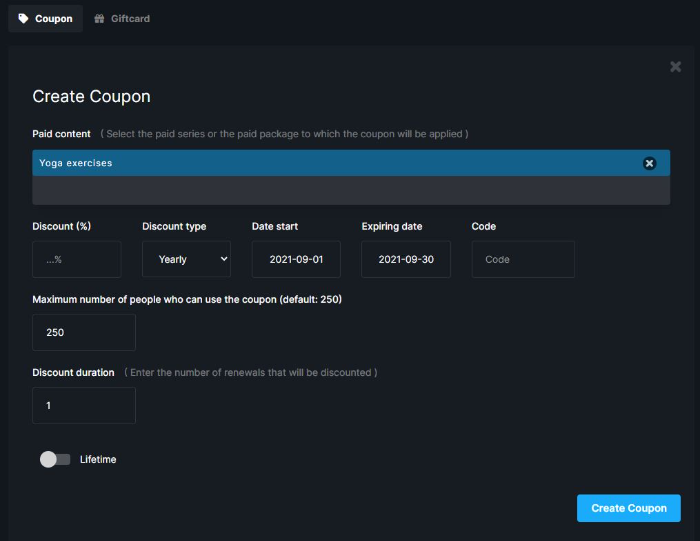 You can restrict the use of the coupon code to a limited number of users for marketing purposes, or because you will distribute the coupon code to a limited number of people and do not want others to use it. Select lifetime if you want to give access to the paid series/package forever. Once created, you will get the code to share with the selected number of users who will have access to the discount specified in the coupon. From the complete list you have access to the delete or edit settings.
GIFTCARD Enabling giftcards for a series/package allows you to obtain a sharable link to distribute to your users. This way they can buy the giftcard for that specific paid content.
Did this answer your question?