Video pop-up
Video pop-up
Written by

Marcello
Last update

CREATION Once the reference page is open, press play in the left box to start the video. As soon as it is paused at the desired point, the insertion panel will appear; the choice is between two options: "Text" and "Link". Specifically for the second option, the text of the link inserted must respect the template "https://..."
The POP-UP ANNOTATION functionality is available to insert pop-up information during a video (see figure).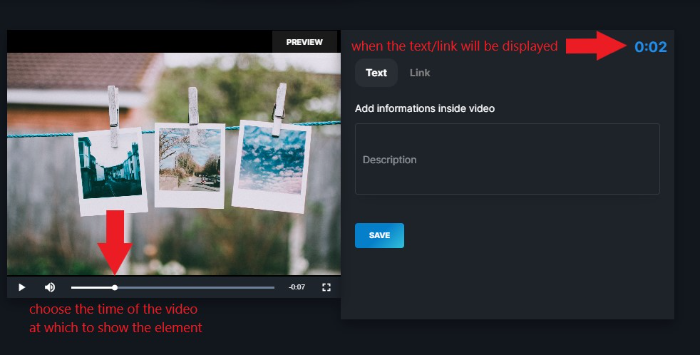 If the link response includes meta-tag management, you can activate "Show link preview".
The managed meta tags are the following: - title - og:description or description - twitter:image or og:image - product:price:amount - product:price:currency
The system currently displays the image, title and, if present, the price. Please contact us for further details: support@teyuto.com EDITING AND DELETING
The box on the right shows the list of elements already inserted. To edit an element, simply click on the title and to delete it, select the - icon next to the title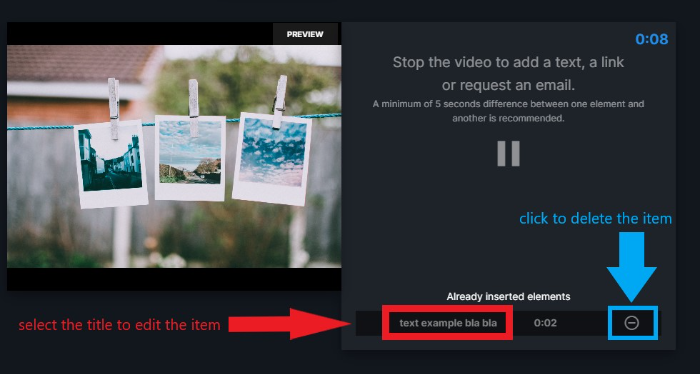 VIEW The inserted test or link will be displayed for a few seconds in a box placed in the top right-hand corner of the video player, at the time chosen when creating/editing the element.
TEXT EXAMPLE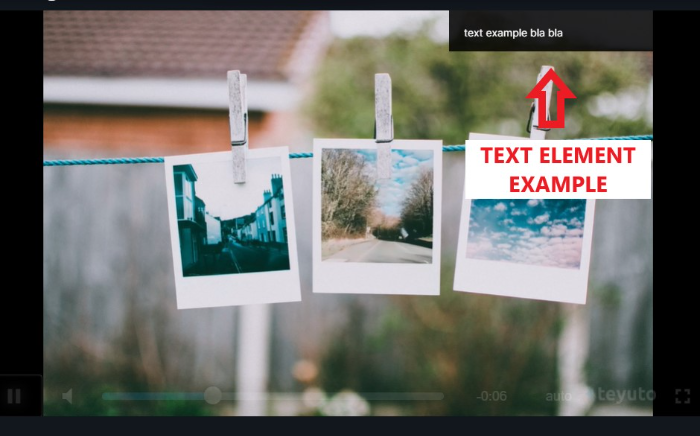 LINK WITH PREVIEW EXAMPLE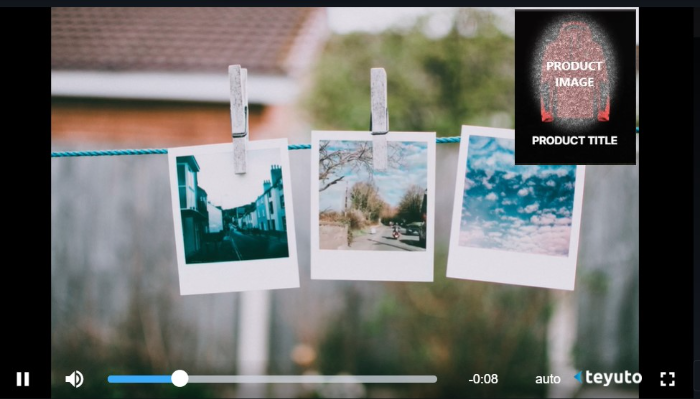 Did this answer your question?