When you are live streaming on Teyuto there are two ways you can interact with your users:
Live chat
which you can enable/disable directly from the SETTINGS dashboard - GENERAL SETTINGS Instant poll
To create a new instant poll all you have to do is click on the dedicated button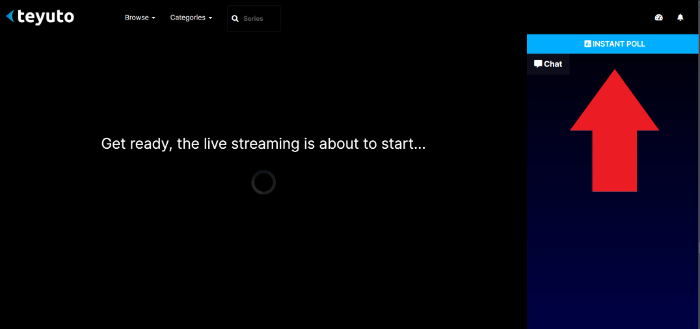 A pop-up will then appear. You must enter a question, the time available for the user to answer, and one or more answers from which the user can choose (only one answer can be selected).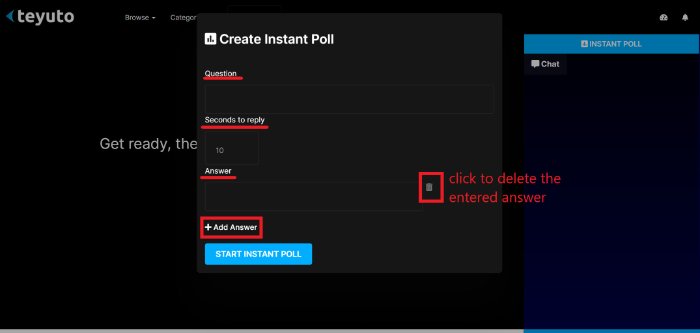 At this point, users watching the live broadcast on the dedicated channel page will see the popup appear above the video. Users will be able to choose between the indicated answers within the time decided by the admin.
User's instant poll interface example below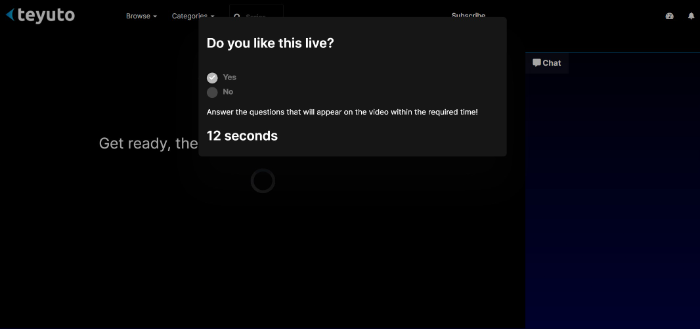 Admin will be able: -to see the result of the poll, with the percentages of the answers chosen, immediately after the time available for users to respond has expiredto
-decide whether to forward the survey results to all users or simply close the pop-up.
This feature is interesting if, for example, your live video is a training course and you want to test the level of attention and understanding of your users.It can also be useful to collect preferences for a particular topic and better analyse your audience.